24/7 emergency


locksmith service
Call Adam on 07733 885586
Jocks Locks has been trading since 2001 offering a full range of locksmith services. We cover Clare, Sudbury, Cambridge, Haverhill, Bury St.Edmunds & Newmarket. Contact us now for a free quotation!
Locksmith in Haverhill, Sudbury & Clare

At Home
We provide a wide range of locksmith services for the home from emergency entry to lock replacement and garage and door fitting. Call us for a no-obligation site visit and quote.

Office / Schools
We are experts in protecting offices and schools – ranging from access control systems to document safes and fire doors. Contact us for more details and expert advice on selecting the right product for your needs.

Commercial
Retailers have a lot of security challenges which Jocks Locks have many years of experience meeting. We can install a variety of systems to foil shoplifters and protect your stock and storefront.

Garage Doors
Jocks Locks have a range of solutions for protecting garages, other outbuildings and vehicles – including fitting roller doors from trusted suppliers. Call us for a full consulation and comprehensive advice.

UPVC Fittings
Jocks Locks supply and fit a range of high quality UPVC door locks, handles and other accessories. We can offer products from all the leading manufacturers and offer a full warranty on all installations.

Steel Doors
Jocks Locks supply and fit a range of high quality steel security and fire doors. As well as standard security doors, we offer specialist fire exit doors and doors with access control systems.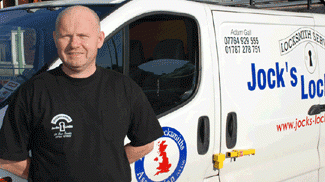 Adam Gall, British Locksmith and Proprietor of Jocks Locks, has worked in the security industry for many years. He set up Jocks Locks in 2001 to provide a "one-stop-shop" for security solutions.
Since then the business has grown rapidly, serving home and business owners throughout Suffolk, Essex and Cambridgeshire.
Jocks Locks have established a reputation for our fast, professional and courteous service. Thanks to our experience and supplier network, we can tackle a wide range of jobs to deliver a security solution that is right for you – whether at home, in the office or at commercial premises. Examples of what we can do are as follows:
All Types of Locks Opened, Supplied and Installed
24hr Emergency Door and Car Opening
Wood, UPVC, Aluminium and Window Locks
High Security Locks (Chubb, Mul-T- Lock)
Safes Supplied and Fitted for Home/Commercial Use
Garage Door Locks and Padlocks
Digital Locks
Keys Cut by Machine, Code or Hand
Master Key Suit
Access Control
Intercom Systems
Security Grilles/Gates
High Security Metal Doors Supplied and Fitted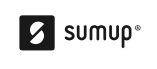 We accept credit/debit card payments with SUMUP.

Get in touch

We'll be happy to help
Call us on 07733 885586
See below for the different areas we operate in.